Why maintain your green spaces and exteriors in your company?
4 min read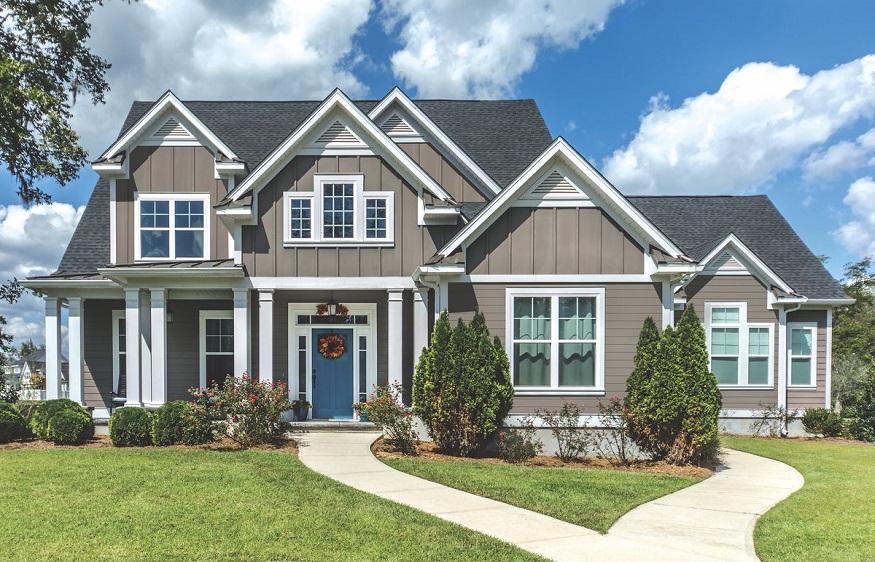 TO IMPROVE THE WELL-BEING OF EMPLOYEES AT WORK
The presence of landscaped green spaces above all provides visual comfort to employees. When it becomes difficult for them to concentrate, being surrounded by nature makes them escape for a moment. They can thus recharge their batteries and soothe their minds. Green is good for morale and allows you to move forward while the sight of an entirely concrete and mineralized environment maintains the gloom. The green space in the company has anti-stress properties.
TO CREATE SOCIAL TIES
The provision of welcoming green spaces contributes to strengthening cohesion within the company. It allows employees to meet and discuss in a pleasant setting during their break time or during the lunch break. They are thus less inclined to have lunch outside the company, which increases their time spent together outside the strict framework of the office . The presence of a green roof terrace is increasingly popular with large companies, as it promotes exchanges and contributes to the creation of a common corporate culture . It is also a far from negligible aesthetic asset in the image projected by the company.
TO INCREASE ITS ATTRACTIVENESS
The development of green spaces and an attractive exterior conveys the image of a modern, attractive and environmentally-oriented company . As the saying goes, you won't get a second chance to make a good first impression! The maintenance of green spaces, the presence of plants or a company garden give a positive image to your customers, your partners or any other person likely to have an appointment on your premises .
This is particularly the case since the health crisis which forced employees to work most of the time from home with the discomfort that this situation may have caused for some (loneliness, monotony, poorly adapted work environment, need exchanges with colleagues, etc.). Organizing meetings in the open air or among exotic plants can be a ready-made answer to the current trend towards standardization in the world of work . All that remains is to organize the development and maintenance of these green spaces effectively.Pruning, hedge maintenance, lawn mowing, leaf removal, all work necessary to keep green spaces in perfect condition .
DEVELOPMENT OF GREEN SPACES
The upkeep of your company's green spaces and exteriors will depend on the layout you have made of them beforehand. It will therefore be important to determine in advance the type of use envisaged . You will have to choose if you want to make it only a place of passage and decoration or allow employees to use these green spaces on a daily basis, in particular for eating.
The types of planting envisaged will then be different depending on whether or not you wish to provide shade thanks to the trees in the spaces used by the employees during their break times. You must also think about the outdoor furniture to install so that your employees can settle comfortably within this green garden.
If you want to set up a garden with food plants to allow employees to pick seasonal fruits or vegetables themselves, the concept of exposure to the sun must be taken into account at the time of planting. This will also require more maintenance and therefore costs to anticipate.
THE VARIOUS MAINTENANCE WORKS OF GREEN SPACES IN COMPANIES
The maintenance of green spaces and exteriors of the company requires different services to preserve this bucolic working environment . This may include the following interventions:These tasks will require the regular intervention of professional landscapers in order to maintain your green spaces in the best possible conditions.
HOW TO CHOOSE A LANDSCAPER FOR THE MAINTENANCE OF GREEN SPACES?
The maintenance of green spaces can sometimes be carried out internally by full-time employees or even directly by the manager in small structures. Moreover, all the equipment necessary for the maintenance of the garden in the company is available on the Manutan website. However, most of the time, it is necessary to use professional landscapers. If the maintenance of your green space is limited to a few works on the hedges and shrubs, the use of a hedge trimming company will be more than enough once a year.Installing automatic watering will help keep your lawn and plants healthy without having to call on the services of a professional landscaper on a too regular basis.When your green spaces are vast and varied, the use of a multi-service professional landscape company will then become necessary. In particular, they will be in charge of pruning trees, laying out flowerbeds, mowing the lawn, collecting leaves or all work relating to the maintenance of the garden.
AND WHY NOT INVOLVE YOUR EMPLOYEES?
On a voluntary basis, it is quite possible to have your employees participate in work to create and maintain green spaces. Whether or not they have a green thumb, they can take care of watering or caring for plants .
For those who wish, the planning of time slots dedicated to weeding and clearing or the organization of specific days devoted to plant workshops will be as useful for your company as beneficial for the well-being of your teams
Why not even provide for the development of a participatory vegetable garden or an urban farm whose upkeep can be carried out by volunteer employees. Gardening is indeed a fun activity, conducive to conviviality and exchanges between employees , the most initiated can provide advice to neophytes.
Why develop green spaces in companies?
Green spaces in companies improve the well-being and comfort of employees at work . They also allow better cohesion between teams and promote exchanges in a pleasant and natural working environment. Finally, green spaces play on the attractiveness of the company on an aesthetic and functional level, but also in terms of the CSR approach and the consideration of environmental concerns.