Top 10 Painting Websites in india
4 min read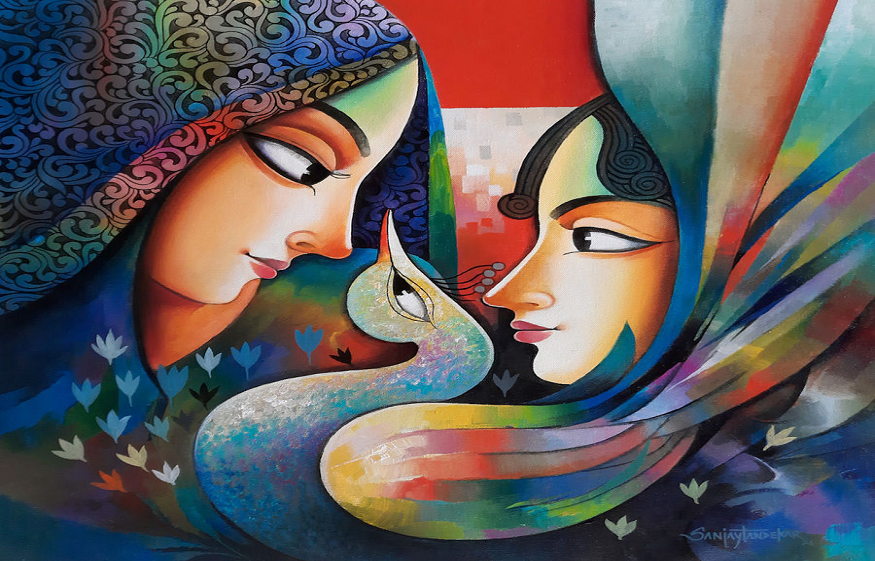 Earlier, buying paintings online was not considered to be a safe option so people usually prefer buying them from physical stores. The problem was that no one had an assurance about the painting's quality, payment safety, and timely delivery. But now, things have got changed a lot. Today, internet is accessible to almost every individual on this planet and online business has got another face. The brands are doing business online extremely seriously and cater to their customers in the best manner possible. All this together has also made shopping for paintings online easier than ever. Now, anyone can buy paintings online without any fear of any kind of scam. If you are someone who loves to collect different paintings for home décor, you need to check out these top 10 painting websites in India.
1) The Bimba
The very first website that you must check is The Bimba. It is an online painting-selling site that came into existence in 2020. The founder of this site wants to make paintings of all styles and types easily accessible to its customers. The aim behind its establishment was to eradicate the distance between the creators and customers. This website allows you to buy beautiful pieces of Indian traditional art like Pattachitra paintings, Pichwai paintings, etc. Additionally, you can buy floral paintings online, abstract paintings, and many more.
2) Fizdi
Fizdi is another great painting website in India that gives you 4000+ curated art pieces from different creators. It is the best platform for those who are looking for medium-range paintings. The quality of paintings is superb, delivery is super-quick, and payment method is very safe so you can trust upon them!
3) Artsera
Now, we have Artsera on the list. It is an Indian painting website that has amazing pieces of paintings to change the appearance and aura of your interior instantaneously. It sells paintings by famous artists and the price range is too impressive. Whether you want rarely available Indian Traditional paintings such as Madhubani or Pattachitra paintings, or something more contemporary like abstract art, you will find it all at Artsera.
4) Gallerist
Gallerist is a hassle-free website for painting creators and buyers. The process of selling and buying paintings online has got super convenient through this platform. You will find amazing painting collections from different categories such as Pattachitra paintings, abstract paintings, etc. From order placement to delivery, everything goes very smoothly here.
5) BestofBharat
BestofBharat is another superb painting website in India that focuses very much on Indian art culture. It acts as a volunteer platform to promote Indian art and talent of our artists. The site has an impressive painting collection; you can buy abstract paintings and other styles at this site. From prints to frames, each element of the paintings will blow your mind.
6) The Connoisseur
The Connoisseur is a perfect platform for medium-budget customers. It has a hand-picked collection of paintings from celebrated creators. All paintings look exclusive and will adorn your space beautifully. Their paintings are ideal examples of creativity, décor, style, and luxury.
7) The Engrave Website
The Engrave website is a must-check platform for those who love creative art pieces from famous Indian artists. The USP of this website is that you get a opportunity to buy paintings online from the artists directly without involvement of any mediator. You know from whom you are buying.
8) Craft Tatva
Craft Tatva is a prime platform that allows you to explore and buy fine paintings from different categories. No matter whether you are interested in buying landscape paintings online or rich traditional paintings, you will find everything at this website. The best part is that they have a dedicated category for affordable paintings so you need not to waste your time to find an affordable piece of painting for yourself by navigating the entire website.
9) ArtZolo
ArtZolo is a perfect Indian painting website that all art lovers should check out. No matter in which corner of the country you are sitting, you can anytime buy paintings online without any hassle. It allows you to buy paintings from this website by subject, region, and style. You will find a different painting collection that is sure to impress you and you could not resist shopping some paintings for yourself.
10) Varna Chitra
Varna Chitra is an India-based art website that specializes in selling original paintings to customers at a reasonable price. This platform sells paintings created by Biju P Mathew, a Kerela-based creator. You can buy acrylic, oil, contemporary, figurative styles of paintings without burning your pocket.
Conclusion
If you want affordable yet exclusive paintings online in India, you have now 10 websites to do shopping. Simply get an idea of what you need, discover the best painting, and place an order, and you are all set to give your space a desired makeover!