Revature Reviews Discuss How the Company Helps Professionals to Successfully Land a Job as a Software Developer
3 min read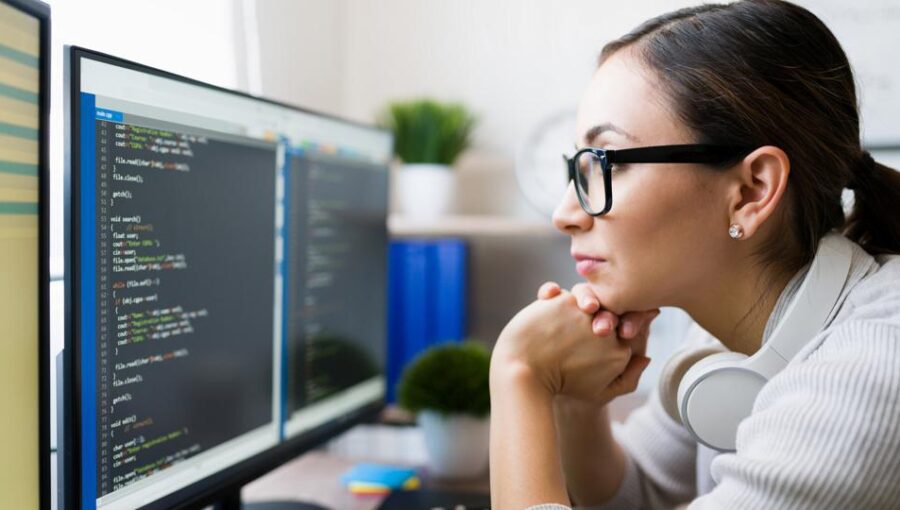 The demand for software developers is booming, as per the U.S. Bureau of Labor Statistics. In fact, this field is projected to grow by 24% from 2016 to 2026. Hence, the prospect of good job security seems to be inevitable for software developers. As there is a steady demand for software developers in the market, the dream of building a career in this domain can become a reality for many. Revature reviews particularly how the company has helped many to get a job as a software developer. Revature is a leading IT professional services firm that maintains a distinctive approach toward sourcing and training tech talent. It partners with many universities and colleges to help people build high-value careers in coding and software development.
Revature reviews mark its proactive approach toward assisting aspiring software developers in getting a job
The demand for software developers in the job market is certainly pretty commendable. By visiting indeed.com and typing in "entry-level software engineer," one is likely to find several thousand openings across the United States. The same query shows a large number of opportunities in Glassdoor and ZipRecruiter as well. However, while the field of software development is brimming with growth and prospects, it can be pretty frustrating and tiresome to land the first job, even with a bachelor's degree. The key problem faced by job seekers in the field is experience – or lack thereof.
In many ways, landing the first job as a software developer, even if it is an entry level role, can feel paradoxical. On one hand, the job seeker may have a degree that would ideally make them eligible for the many opportunities in the field. However, even after they apply for these jobs, many aspiring software developers do not hear back or are simply told that the company is looking for someone with more experience. This problem is faced by many young, budding professionals across the world.
Several frustrated would-be software engineers in the United States end up turning to coding schools and boot camps in order to build upon the skills they have learned in school. Boot camps have grown 9x in their popularity since the year of 2013. But this does not mean that they solve the fundamental concern of landing a job. Boot camps are meant to train people on the technologies needed to get a job. However, a large number of boot camps and coding schools do not actively work with the aspirants to make sure that they get a job after the relevant training. Fortunately, so is not the case with Revature.
Apart from training aspiring software developers on the latest technologies, Revature actually collaborates with several Fortunate 500 firms, government agencies, and systems integrators. Their curriculum is designed and tailored to help provide immediate employment to the associates. Instead of teaching the associates through hypothetical situations, Revature uses its relationship with the business community to equip these professionals with the real skills needed to cater to the concerns of modern businesses. As per many Revature reviews, after completing their immersive training program, associates usually have requisite experience and knowledge equivalent to approximately two years of on-the-job training. This company has helped thousands of young professionals to launch their tech careers