Pegasus Knowledge Solutions Inc. – Redefining HR analytics with AI and automation
3 min read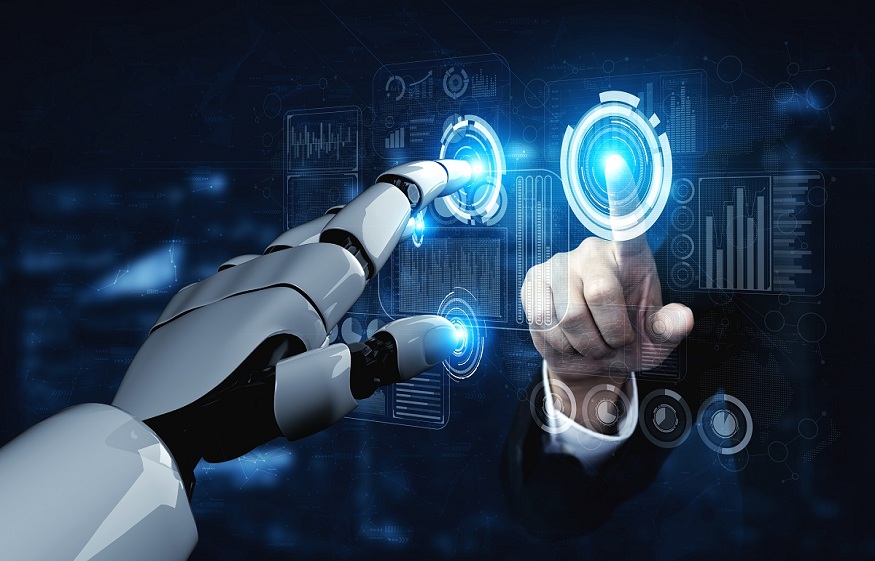 Analytics has emerged as a transformative force across various industries, enabling organizations to make data-driven decisions and achieve breakthrough results.  Software as a Service (SaaS) solutions have played a pivotal role in enhancing business processes and functions. Pegasus Knowledge Solutions Inc. (PKSI) stands as a pioneering force in this domain, offering unparalleled analytics solutions and cutting-edge SaaS services. With deep expertise and a team of specialists, PKSI empowers enterprises to harness the power of analytics, drive business goals, and optimize operational efficiency.
The Founding and Vision of Pegasus Knowledge Solutions Inc.
Over two decades ago, PKSI was founded by two visionary engineers, Supreet Singh and Srini Voruganti. Their mission was clear—to leverage leading-edge technology platforms and deliver just-in-time technology services and solutions to Fortune 1000 clients. As businesses increasingly invested in sophisticated ERP, HRIS, and CRM systems in the late 90s and early 2000s, PKSI played a crucial role in successful system deployment and management.
The Emergence of Data-Driven Insights
The rise of data warehouses and Business Intelligence systems opened new opportunities for organizations to extract insights from their vast data repositories. PKSI actively engaged with numerous midsize and large organizations across various industry verticals to drive successful data initiatives.
However, it became evident that while these data initiatives were essential, they could be cumbersome, expensive, and time-consuming. Organizations sought deeper and faster insights from data to enable data-driven management of strategy and operations. Pegasus Knowledge Solutions Inc., along with industry experts, recognized the need for advanced techniques like data science, machine learning, and text mining to provide rapid and profound insights.
AI and Advanced Analytics as the Path Forward
With the goal of looking beyond historical data and predicting future trends, PKSI embraced the potential of Artificial Intelligence (AI) and advanced analytics. Establishing a center of excellence for AI and advanced analytics, the company conducted extensive research and collaborated with leading-edge analytics technology and data platform providers such as SAS, IBM, and Pitney Bowes.
Recognized Excellence and Unmatched Services
In 2020, PKSI received the prestigious SAS Global Excellence in Innovation Award for its Advanced Workforce Analytics Solution. The company offers a range of services and turnkey solutions designed to drive value and achieve better business outcomes through cutting-edge technologies. PKSI's head start and industry partnerships with leading platform providers like SAS and IBM have positioned them as pioneers in the AI space.
Addressing the Needs of Midsize Businesses
PKSI identified a widening gap in capabilities between midsize and large organizations, especially in areas like data science and cloud development. To bridge this gap, the company developed two end-to-end turnkey analytics solutions: Advanced Workforce Analytics and Advanced Banking Analytics. These solutions cater to the unique needs of midsize businesses, providing them with AI-driven insights and a competitive advantage in the industry.
The Award-Winning Advanced Workforce Analytics Solution
The solution offers comprehensive AI-driven analytical insights into the organization's workforce, covering all stages of the employee lifecycle—from talent acquisition to exit. 
PKSI's team takes immense pride in being at the cutting edge of technology services delivery. Their dedication, sincerity, and meticulous approach ensure that clients receive best-in-class services and full support. Driven by a passion for innovation, PKSI's leadership constantly seeks to stay ahead and deliver top-notch solutions to clients and partners. The company fosters a collaborative and inclusive environment, where shared values, vision, and the pursuit of excellence unite the PKSI family.
Conclusion
Pegasus Knowledge Solutions Inc. stands as a trailblazer in the analytics and SaaS services domain, offering unmatched solutions backed by decades of combined industry expertise. Through innovative technology and a focus on customer needs, PKSI empowers organizations to unlock the true potential of analytics, drive growth, and thrive in the digital era.