How to Choose Perfect Eyeliner For Your Eyes
4 min read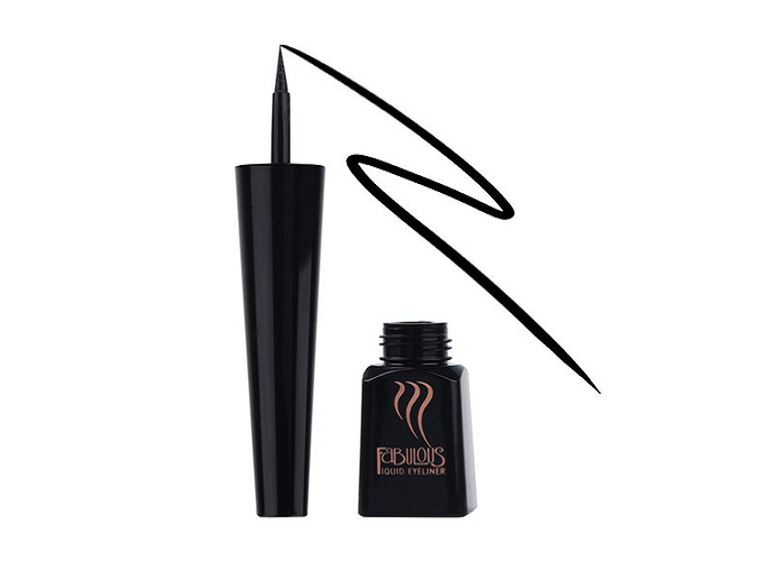 The eyes are often considered the windows to the soul and the perfect eyeliner adds depth and allure to any look by simply enhancing their beauty. The overall look of the makeup always goes wrong when your eyeliner does not showcase perfectly on your eyes.
But now, you don't need to worry as we are here to help you navigate through this cosmetic jungle. In this post, we have compiled some invaluable tips that will ensure you find the best eyeliner waterproof that fits all your requirements and preferences. So, simply scroll down and read the complete blog to get the best eyeliner for you.
Tips to Choose Perfect Eyeliner for Your Eyes
Here are some of the best tips choose the perfect eyeliner for your eyes that you should know before making a purchase:
Consider your desired look
Are you aiming for a dramatic or a subtle everyday look, what about winged eyeliner for special occasions? You should always consider that your preferred style will influence the formulation and type of eyeliner you choose. 
Determine your preferred eyeliner type 
Eyeliners generally come in several forms, each with its own unique finish, texture, and application method. So, it is required to experiment with different types such as liquid, pencil, powder, or gel to discover which one works best for you.
Gel eyeliners highly offer smooth application and are great for creating dramatic or smoky looks. On the other side, powder eyeliners can be easily applied with an angled brush to provide a softer effect.
Different eye shapes can benefit from particular eyeliner techniques. For instance, if you have almond-shaped eyes, creating a winged eyeliner look can enhance their shape or you can apply a thin line along the upper lash line for small eyes to make them appear larger. You can even research and experiment with techniques that help to flatter your eye shape.
Assess the formula's staying power 
You should always look for eyeliners that have long-lasting formulas in order to ensure they stay in place throughout the day. Smudge-proof or waterproof options are great ideal for those with oily eyelids or for occasions when you require your eyeliner to withstand tears or humidity.
The opacity and intensity color of your eyeliner are important factors to consider. So, you should test or swatch the eyeliner on your hand to see how vibrant or rich the color appears. You should always remember that highly pigmented eyeliner will offer a more noticeable and striking result.
Research reviews and ratings
You must also take the time to read reviews and ratings from other users before purchasing an eyeliner. Try to look for feedback on the eyeliner's longevity, performance, and ease of use. This can offer you valuable insights into the product's quality and even help you make an informed decision.
Assess the ease of application 
It is also essential to look for eyeliners that offer an effortless and smooth application. Therefore, you should try to find fine-tipped pencil liners or liquid liners with precision brushes that allow you to better control or precision. However, if you're a beginner, you may try to find a pencil or gel liner easier to work with compared to liquid liners.
Check for allergies or sensitivity 
If in case, you wear contact lenses or have sensitive eyes, then it is required to choose eyeliners that are ophthalmologist-tested and hypoallergenic as these eyeliners are less likely to cause discomfort or irritation to your eyes and are easy to wear.
Take into account your skin type
It is also important to opt for eyeliners that are specially formulated to be smudge-proof and long-lasting in case you have oily eyelids as these types of eyeliners are highly designed to resist the natural oils on the eyelids in order to prevent smearing or smudging.
You should even consider experimenting with different shades to enhance your eye color as well as the overall look, while black is always the most preferable choice for eyeliners. For instance, brown eyeliners can easily create a more natural and softer effect, while colored eyeliners can add a playful and fun touch to your makeup.
Consider the packaging and portability 
The packaging of the eyeliner can also affect its ease of use and durability. So, it is required to always look for eyeliners with twist mechanisms or secure caps in order to prevent them from drying out quickly. Moreover, if you travel often or carry your makeup on the go, then we consider you to opt for the compact and travel-friendly packaging options.
Determining your budget before shopping for eyeliners is one of the essential steps to keep in mind. Prices can vary greatly depending on the formulation as well as the brand. There are numerous affordable drugstore brands that generallyofferexcellent quality and performance, while high-end brands may offer luxurious options. So, you should set the budget according to your need and preferences before purchasing the perfect eyeliner for you.
Consider the applicator shapes 
You should also pay attention to the shape of the applicator tip of your eyeliner. The different shapes usually offer numerous effects and even allow for several application techniques.
On the contrary, a flat or paddle-shaped applicator is always ideal for creating a smoky eye effect or thicker lines. Therefore, you must consider your desired eyeliner style and only choose an applicator shape that helps you achieve it effortlessly.
Conclusion 
The overall look of the eyeshadow makeup always goes wrong when your eyeliner does not showcase perfectly on your eyes. So, it is always essential to only buy the eyeliner that suits your eyes perfectly. We are confident that our tips will help you to make more informed decisions while finding the perfect eyeliner that will enhance your eyes as well as create stunning makeup looks so that everyone admires you and your eyes.