Automate your Promotion Planning for Seasonal and Holiday Campaigns
5 min read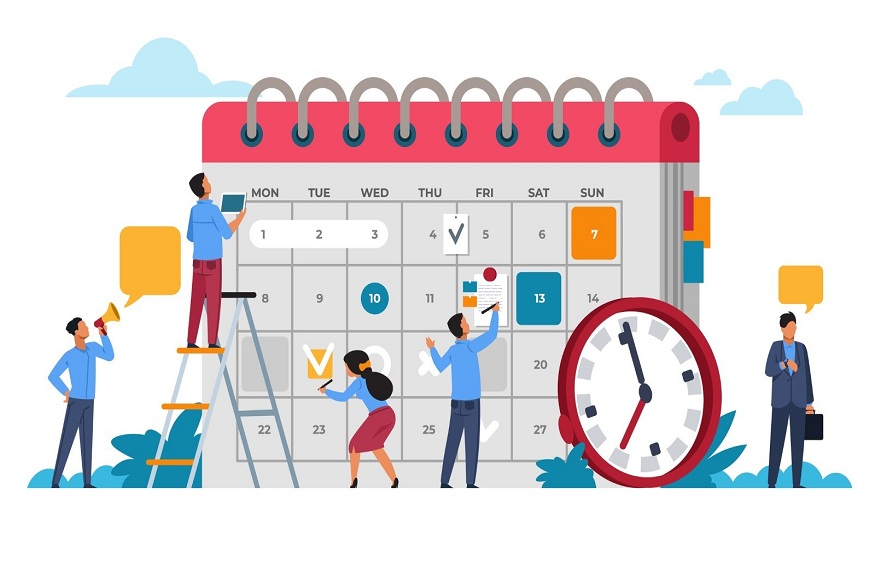 Are you interested in growing your ecommerce business? Do you want to attract a huge customer base to your services and product offerings? If so, all of this can be accomplished by planning a seasonal campaign for your business. Moreover, you can also automate promotion planning for seasonal and holiday campaigns. This can ensure time efficiency and gives you a chance to never miss on any opportunities.
The thought of an effective seasonal marketing campaign should be very transparent and revolve around manufacturing and fulfilling orders for customers while considering the specific time factor. By doing so, your business can drive more sales and opportunities in return. However, promotion planning for seasonal and holiday campaigns can cost a lot of time and effort, thus, opting to follow essential steps and approach becomes mandatory.
An Ultimate Guide for Planning a Seasonal Marketing Campaign
●  Pre-Planning the Campaign
It is beneficial to start planning your marketing campaign at least 2-3 months prior in advance. This will help you to take an edge over your competitors in the market by allowing you enough time to completely determine the whole industry scenario. Ultimately, you can come up with the most effective and unique ideas for your marketing campaign.
●  Clear Goal
One of the most significant steps is to be transparent about the direction of your campaign. It means you should have a clear idea of what you want to achieve through your campaign and therefore, plan accordingly. For instance, you can carry out a campaign to generate more revenues, leads, subscribers, or maybe any other thing.
●  Identify Your Target Audience
To plan a seasonal marketing campaign, you must determine the target audience by figuring out whether you may want to expand your customer base or would like to have incentivize repeat customers, or just boost your brand's reputation. In case if you want to grow your reach rapidly, then it is essential to start making customers who are like your existing ones, using specific services or products. This can be achieved once you identify why your present customers prefer to use your brand thus, making it easier for you to strategize the final campaign accordingly.
●Research on Similar Campaigns and Try to be Creative
It is always better to have some research on similar campaigns and start thinking creatively about other ideas after determining your marketing campaign goals and target audience. It is obvious that an original idea can surely assist you in achieving your goals, therefore, thinking creatively is always recommended. Moreover, researching similar campaigns further shows how a seasonal marketing campaign can be accomplished with the correct format and strategies.
●  Look for a Perfect Call-to-Action
If you want your marketing campaign to be a successful one, then it is highly recommended to make a perfect call to action for many reasons. The reasons may include engaging your customers, asking for detailed information, or driving more sales.
● Create a Proper Schedule and Adhere to It
The major factor you should consider is timing while planning your seasonal marketing campaign. You will get an edge while establishing a schedule and preparing for the big events before they occur. That's why, there are no delays in executing your plans for effective campaigning.
●  Review Your Seasonal Marketing Campaign and Modify if Required
There might come a situation where your plan A doesn't work, so you may need to switch to plan B or C in order to carry your campaign effectively. Thus, it is crucial to be ready for the situation where you are required to opt for some other strategy to enhance your campaign's performance. Strategies need to be adjusted based on current scenarios and requirements.
●Take the Support of a Professional Marketing Agency
The best option for you is to hire a professional marketing agency for your campaign if you don't have much hands-on experience in planning out strategies. The most essential benefit you generally get from such marketing firms is that they are highly experienced in the field. They can offer you new perspectives, cost-effective measures, and other technological innovations for your seasonal marketing campaigns.
How Promotion Optimization Software Can Contribute to Automating Your Promotional Planning for Seasonal and Holiday Marketing?
You can simply make data-driven decisions and dynamically adjust your business' prices and promotions by incorporating reliable promotion optimization software into your business. Here, you can look at how the software can automate the process of promotional planning for seasonal and holiday marketing.
The software can readily integrate with your existing systems whether Point of Sale, eCommerce platforms, order or inventory management systems. This is done to receive dynamic data on factors such as sales, stock levels, and customer demands.
Promotion optimization software can predict the demand for specific products during the seasonal or holiday periods. It analyzes your historical data and recommend the best promotions for your business. This can save you a lot of time and effort, and help you to create more effective promotions.
You can stay competitive by frequently keeping track of your competitors' pricing and promotions and receiving insights into market trends.
Using the promotion optimization software, you can determine the optimal prices for certain products that you want to sell during seasonal periods. The factors including demand, competition, inventory levels, and historical sales records are all taken into account.
You can get the most effective promotional strategies that are totally based on real-time historical performance in the market. It continuously monitors your promotion performance and makes adjustments in real time to ensure that you are getting the most out of your budget. This can help you to improve your ROI and achieve your promotion goals.The software further suggests bundling options, discounts and offers, and other promotional tactics.
The software goes beyond static pricing models. It dynamically adjusts prices during promotions based on demand, competitor pricing, and inventory levels. This results in optimal pricing for both profitability and competitiveness.
You can smoothly personalize your pricing and promotions by segmenting your huge customer base based on their demands and preferences. It offers personalized recommendations on how to improve their promotions based on the retailer's goals, target market, and historical sales data.
You can have automatic triggers for your business promotions and price changes based on some rules and circumstances.
There are other factors too, including inventory management, reporting and analytics, pricing compliance, seasonal pricing templates, price testing and optimization, and budget allocation, all offered by effective promotion optimization software.
All About Company!
All in all, it can be concluded that you may need reliable promotion optimization software like Kronoscope which is AI-powered to automate many aspects of your business promotion planning for seasonal and holiday campaigns. This makes it convenient for you to respond to market changes, boost your profits, and allows you to offer customers a more personalized shopping experience.