7 Stunning Wall Textures for Your Bedroom
3 min read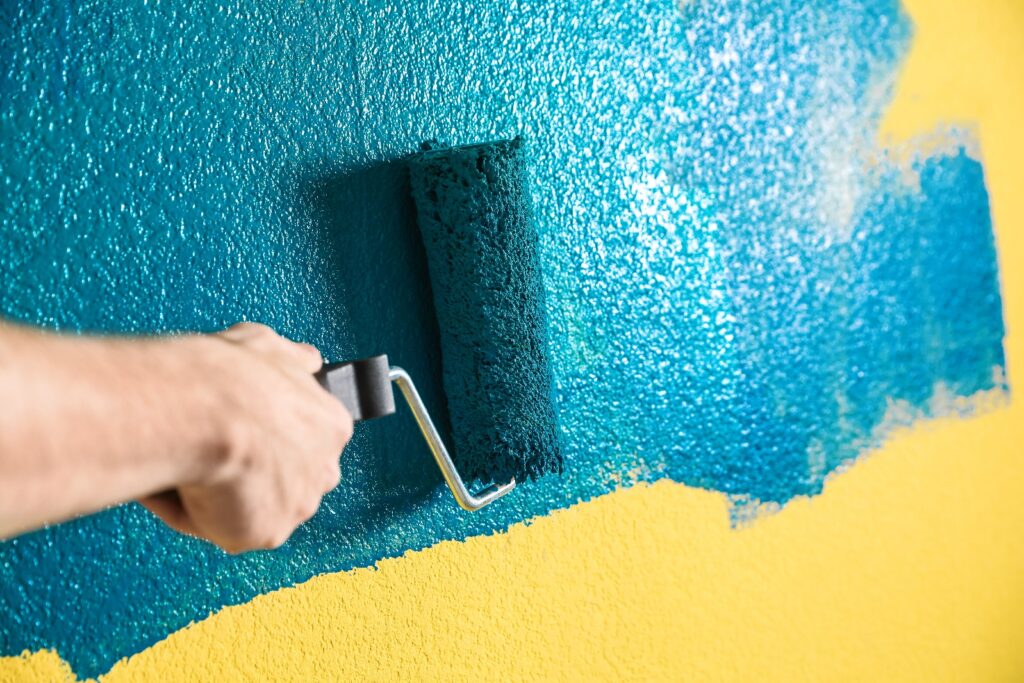 Textures add drama and depth to your home interior. Do you feel like your home lacks personality? While there is no doubt that you can elevate the aesthetics of a place with a fresh coat of paint, introducing textures into space is also equally important to add an element of dimension to your home.
Have you decided to go ahead and introduce wall textures into your bedroom but are clueless about which wall textures will look good on your bedroom walls? Read along as you learn about 7 gorgeous wall textures that you can consider installing in your bedroom.
Wooden texture 
Want an earthy, simple and timeless texture for your bedroom walls? You must check out wooden textured paints. This texture is minimalistic and it instantly makes your bedroom appear classy, elegant and expensive.
People who have bohemian, tropical, French countryside or mountain or lake cabins can consider using this texture for their home interior.
Geometric wall texture 
Do you have a vintage-inspired or a vibrant home full of colours and patterns? You can consider adding an accent wall with geometric wall textured paints in your bedroom. Geometric wall textures make your bedroom look neat, organised and chic.
You can either go for intricate geometric patterns or choose simple geometric wall textures for your bedroom. Geometric wall textures are a perfect choice for your kid's bedroom as they will boost your kid's imagination and tap into their artsy side.
Exposed brick texture 
Are you a fan of shabby chic bedroom design? You must consider going for an exposed brick wall texture for your bedroom. The exposed brick texture immediately makes your space appear warm and cosy.
Hence, it is a perfect choice for your bedroom as it is the place you retire to after a hectic workday. Exposed brick texture is a perfect wall texture option for people who have industrial, minimalist, rustic and vintage-themed houses.
Smoky texture 
Are you looking for a soft, whimsical and romantic wall texture for your bedroom? You must consider going for the smoky texture for your bedroom walls. This texture is easy to achieve as you only need tissues or a sponge to make the texture.
 The smoky texture resembles the soft look of water paints merging on paper. People who are looking for a minimalist yet refreshing texture can consider going for this texture. The smoky texture will look great in a bedroom which has a contemporary or minimalist décor style.
Tiles 
Who says that tiles are only for the floors? You can now add real oomph to your bedroom décor by installing tiles on your bedroom walls.
You can either go for neutral tiles or go bold and pick printed tiles in vibrant hues for your bedroom walls. Tiles make your home look traditional, organised and eclectic.
Bubbly fizz texture 
Want a bedroom texture which screams playfulness? People who want to give their bedroom a quirky, whimsical and animated look must consider adorning their walls with bubbly fizz texture.
A pro tip is to use a deep and saturated hue as the base colour and then use metallic colours like copper and gold to draw the fizz texture on top of the wall paint.
Printed Grasscloth 
Do you have a bohemian-styled house? You can add wall textures by introducing printed grass cloth wallpaper into your bedroom. Printed grasscloth adds an element of style and sophistication to your home interior.
A pro tip is to use printed grass cloth wallpapers in neutral hues as they further make your space look luxurious. Try to go for a printed grass cloth that has a simple design and not a complicated one as it will make your guests feel disoriented.
Remember to choose a wall texture that looks cohesive with your home interior theme. So, which of these wall textures are you planning to introduce to your bedroom this year?
Browse through the Asian Paints website to get trendy bedroom design inspiration for your new house.