Why should you prefer to get enrolled in universities in Ireland?
5 min read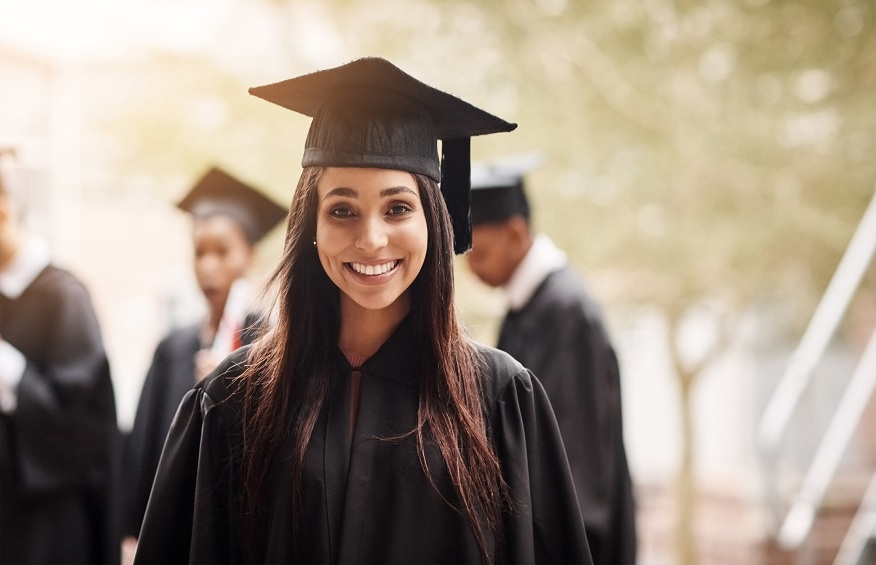 Enrolling in top universities in Ireland for a master's offers numerous benefits and advantages, making it an excellent choice for students seeking higher education. From academic excellence and vibrant student life to a welcoming environment and career opportunities, Ireland has much to offer.
Ireland is a country known for its vibrant cultural heritage, fascinating history, and strong traditions. When it comes to higher education, it offers a remarkable destination for students seeking a comprehensive and rewarding experience.
Academic excellence: Ireland is home to several top universities renowned for their Master's degree programs. Ireland's universities have a strong reputation for academic excellence. Ireland offers diverse programs and disciplines, ensuring high-quality education in various fields. Whether you are into science, business, or the arts, it provides an excellent learning experience.
Internationally recognized qualification: Irish degrees are highly respected and internationally recognized, opening doors to a global career. Irish universities follow a quality assurance framework to ensure the highest academic standards, giving you a competitive advantage in the job market. Employers worldwide value the skills and knowledge acquired through an Irish education.
Welcoming and safe environment: Irish people are known for their warm hospitality and friendliness. As an international student, you'll feel welcome and integrated into the Irish community. Ireland is known for its safe and secure environment, providing a peaceful setting that is ideal for learning and personal development.
Strong research and innovation: Ireland has a thriving research and innovation ecosystem. By studying in Ireland, you'll be part of a community that drives advancements and contributes to global knowledge. Irish institutions promote innovation, creativity, and collaboration, creating an environment conducive to groundbreaking research and discoveries.
Support for International Students: Irish universities place a strong emphasis on supporting international students. International offices in universities offer guidance on visas, work permits, and integration into the local community. Ireland's commitment to international education ensures that you have a smooth transition and a fulfilling academic journey.
Affordable tuition fees and scholarships: Compared to other popular study destinations, Ireland offers affordable tuition fees while maintaining high educational standards. There are various scholarships, grants, and financial aid options available to international students in Ireland. They aim to support talented students and provide them with opportunities o pursue their Master's degree without financial burden.
Post-study work opportunities: Ireland offers post-study work opportunities for international students, allowing them to gain practical work experience and explore career options after completing their studies. Studying in Ireland offers a chance for cultural integration and a deeper understanding of Irish society. Graduates can apply their knowledge and skills gained during their studies in real-world situations
Gateway to Europe: Ireland's strategic location provides easy access to the rest of Europe. As an Irish student, you'll have the opportunity to explore neighboring countries and experience different cultures during your breaks and holidays. Exploring Europe during your studies provides opportunities to connect with students, professionals, and academics from various European countries.
Career opportunities: Ireland has a strong economy and is home to many multinational companies, particularly in the technology and pharmaceutical sectors. By studying in Ireland, you'll have access to excellent internship and employment prospects, allowing you to kickstart your career or gain valuable work experience.
Long-standing education tradition: Ireland has a long history of providing high-quality education, with some universities dating back centuries. The country's commitment to education is reflected in its strong academic institutions and their contributions to research and knowledge. Studying in Ireland means being part of a tradition of learning that spans generations and joining the ranks of esteemed scholars who have contributed to various fields of study.
Language and cultural skills: Studying in Ireland provides you with the opportunity to develop language and cultural skills that are highly valued in today's globalized world. Being immersed in an English-speaking environment enhances your language proficiency, making you more marketable in international job markets. Additionally, gaining cross-cultural competence and understanding prepares you to work effectively in diverse and multicultural environments.
High quality of life: Studying in Ireland means experiencing a high quality of life. Ireland offers excellent healthcare, a high standard of living, and a well-developed infrastructure. Its cities are vibrant and diverse, combining historical charm with modern amenities. Irish culture values work-life balance, allowing you to enjoy a fulfilling lifestyle alongside your studies.
Alumni Network: When you graduate from an Irish university, you join a prestigious alumni network that reaches around the world. Alumni associations organize events, mentorship programs, and networking opportunities, providing you with access to a diverse group of individuals in various industries. Being part of Ireland's extensive professional network can provide valuable connections and support for your career. The strong alumni network opens the door to collaboration mentorship and opportunities for career advancement.
Innovation and entrepreneurship: If you have an entrepreneurial spirit or dream of starting your own business, Ireland is the perfect place for you. Ireland encourages entrepreneurship by supporting initiatives such as innovation centers, incubators, and accelerators. These programs offer valuable support and resources to help turn your ideas into successful ventures. These programs offer valuable support and resources to help turn your ideas into successful ventures.
English language proficiency: Studying in an English-speaking country like Ireland provides an immersive language environment where you can practice and improve your English skills daily. Interacting with a naïve English-speaking community will enhance your fluency and communication abilities. This multicultural environment provides opportunities to practice English with peers, develop cross-cultural communication skills, and build a global network of contacts for future collaborations and career opportunities.
In conclusion, universities in Ireland for Masterdegree programs across disciplines. Opting for a Master's degree in Ireland offers students top-notch education and opportunities for personal and professional development. Studying in Ireland can be a transformative and fulfilling experience, paving the way for a successful future.
When considering a Master's degree in Ireland, these institutions are highly regarded for their quality education and their contributions to research and innovation. These universities have strong ties to industries and businesses.