The Emergence and Future of Short Video Apps
4 min read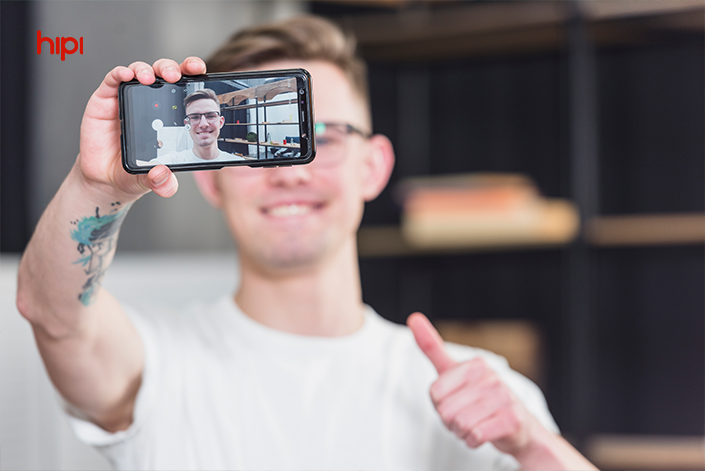 Short Videos have become increasingly popular in recent years and have taken over a specified space in video-sharing apps and on social media. The emergence and rise of short video creation have disrupted the traditional media landscape. These apps cater to all the requirements that offer an exciting and new way for users to create and disseminate visual content to larger audiences. It opens up a broad spectrum of opportunities in the field of content creation and content generation.
The Indian video app offers a wide range of video genres for both collaborative creation and consumption purposes. The best part about some of the best Indian short video apps is their selection of various modes, making it easier to filter and watch the content.
Here in this blog, we will be discovering the bane and future of visual content in the form of short videos.
The Key Features of Short Video Apps
Short and Crisp Content
Short videos are driven by the distinctive nature of providing content that is short and crisp. The visual matter hardly lasts in seconds and sheds a big impact on the viewer. Due to the bite-sized content nature, the dissemination of the message becomes a lot easier. This feature rules out the boredom factor and makes the content more interesting to consume.
The attention spans are dwelling. Therefore short video content is now taking over a new turn making it easier to cut down the content and present it in a summarized manner in a short span of time. As a result, the content is not ignored and has an established emphasis on the message and viewer time.
Mobile-Friendly
Short videos are designed to be viewed on mobile devices, which further contributes to the convenience factor making it easier to create, edit, share, and watch the videos on the same device. As mobile devices are easy to carry and serve all the necessary processes, more people prefer carrying them everywhere. The short videos are generally optimized to be created and shared on mobile devices.
Social Media Integration
Short videos have been an integral part of social media pages and accounts. These add entertainment value to the social media sections. You can share your created content and open up the process of social interaction and recognition.
Interactive Content
Users find short videos engaging due to their interactive features in them. As a creator, you get to utilize a wide variety of tools and features, including filters, effects, and music, to create videos that are unique and enhance the quality of your content deliverable.
Creativity
With short video creation and sharing apps, anyone can commence their creative journey by creating videos. You can showcase your creativity using various techniques and trending audio. With time, you can enhance your video-making and editing skills and build a good number of followers. Through these apps, you can compete, create and disseminate your talented work worldwide.
User-Generated Content
The best Indian short video app apps allow users to create content and share it with ease. Hence the platform provides tools, opportunities, and ways to create visuals that show their talent. The platforms are user-generated, and the content created by them contributes to the success. As a user, you can express yourself and present your creativity.
Trendy Content
The trend becomes viral and further contributes to the driving force of content sharing and more watch hours. As these videos are short, viewers don't find it boring to watch, which makes it easier to get the messages attached to them. A single video can be popular and dive into the viral section reaching millions of users in a matter of hours. This has created an opportunity for creators to get their content to reach a larger audience and get recognizable attention.
The Future of Short Video Content
Taking the future into account, the potential for short videos is endless. With technological evolution, short video contents continue to become prevalent. Listed below are some of the aspects of the future of these contents in varied areas and fields:
Indian video apps take the educational elements and concepts defined in an interesting and engaging way. With the rise of e-learning channels, short videos are an excellent way to create engaging and interactive educational content that is great to facilitate the consumption of the study material and also make the process of knowledge to be retained easily by the students.
The other benefit of these contents is to generate potential leads through marketing elements combined with the entertainment aspects in the video creation process.
Wrapping Up!
Indian video apps have completely transformed the way we consume and create visual content. Their unique features and advantages have made them a popular choice for both content creators and viewers. The short and crisp nature of these videos makes it easier to deliver the message, capture viewers' attention, and create an impact. Looking further, the future of short videos is very promising, with endless opportunities in education, marketing, and entertainment.
As technology continues to evolve, these apps will keep evolving, providing new and exciting ways to create and share content. So, whether you are someone who likes to create content or simply enjoys watching it, short video apps are definitely worth checking out. Hipi is one of the most reliable and best Indian short video apps, designed with ample features and community to get you started with the best content.