Improving Knowledge by Myself Essay and General Knowledge Questions for Kids
3 min read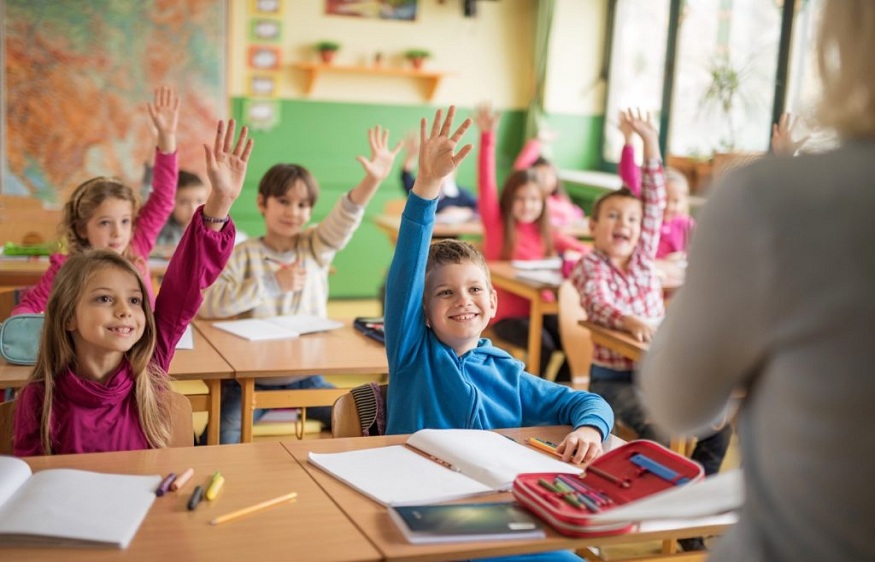 Kids in their childhood look for new things for improving their knowledge. Parents and teachers introduce various methods to teach children the importance of studies, and how it impacts our life. Teachers play an important role in shaping the kids' lives by imbibing good knowledge to them, and making their education strong enough to have a bright future.
In the initial stages of learning, kids are given the task of writing about themselves to improve their vocabulary. It helps kids to understand themselves in a better way, and write about the topic easily.
Essays in English help children to improve their writing skills and children should be given an opportunity to explore outside world scenarios and gain knowledge about them. As an activity, teachers should allow children to prepare general knowledge questions based on their ability. This helps children to improve their memory skills, and develop enthusiasm to explore new things.
Myself Essay
Myself essay mainly speaks about an individual and the persons connected to him. This helps to improve writing skills.
I am Swathi and I am a 5 years old girl. I am from Hyderabad. My family members are my father, mother, two brothers, one sister, my grandfather and grandmother. We are a happy family and I love my family a lot. I, being the youngest one in my family, get pampered by everyone in my family. I love to play with my toys. My favourite hobbies are listening to music and watching cartoons. I love listening to fairy tales from my grandmother. We all love it. I look forward to going to school and I have good friends at my school. We all play together during our free time. My teachers are very nice and supportive of me. My father is an engineer. I also dream to be an engineer in the future like my father. My mother is a professor. Me and my elder sister study in the same school.
Every weekend, my father takes us to visit new places around the city. We go to the museum and national park. I love deer, elephants, zebras and monkeys at the zoo. We all enjoy spending time together. My mother prepares yummy dishes, and my favourite dish is rice and vegetables.
All these little things make my family complete, and I feel lucky to be a part of this family. I always study hard, and excel in my studies which makes my parents feel proud of my achievements. Both my teachers, and parents play an important role in helping me in my studies. My mother prepares logical questions that improve my logical and analytical thinking. Teachers provide worksheets with general knowledge questions. The general knowledge questions help me to know more about the various things happening around the world. I am always inquisitive about the different things happening in my surroundings. My father observed this quality and bought me various books related to current affairs and other interesting facts about famous figures around the world. He used to arrange interesting activities in relation with the general knowledge to make my study more interactive. This helped me to improve my memory skills which inturn showed a great improvement in my academics.
Conclusion
In my school year I got the opportunity to participate in a competition related to general knowledge in which I gave my best to secure good points. Even though I could not win the competition, I personally felt happy with the satisfaction and my family supported the same way.
Hence, children should be provided ample resources and opportunities to explore new things in their growing age as it impacts their complete future.